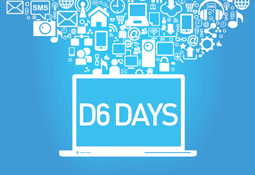 Free Family Ministry Content May 1-4 from D6
Incredible family ministry content you do not want to miss!
For four days only (May 1-4) D6 will be hosting video and audio of their main stage speakers from D6 Conference 2013.
Here are the speakers that you can watch and listen to for FREE:
Darrin Patrick
Lydia Randall
Rob Reinow
Les & Leslie Parrott
Dave Stone
Leneita Fix
Tim Kimmel
Walker Moore
John Trent
Diana Pendley
Tim Smith
Bob Davis
Jump online now and head to d6days.com to learn, grow, and minister more effectively to your family and the families in your church.
#6ddays     #d62014